Drug Prohibition USA - Deep Roots in Racism
A Poster for Download
by James Stewart Campbell, MD.
I made this poster for the Unitarian-Universalist Fellowship of Winston-Salem 2008 Conference on Racism. The main layout, graphs, and wording are my design, several of the graphics are courtesy of Google Images. You can download a high-resolution JPG copy of the poster suitable for enlargement and printing by clicking on the picture below: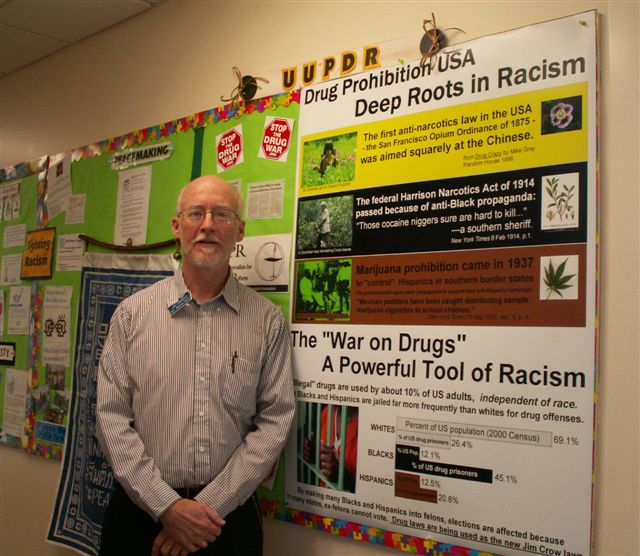 CLICK ON THE IMAGE TO DOWNLOAD THE POSTER - 3.5MB.